Ekatarina Velika (EKV) was one of the most remarkable alternative bands in Eastern Europe.
EKV -- from an avante-garde to a cultural icon that shines a bright light across the countries -- tells a unique tale of New Wave in the 1980s, of life in the cities, among the walls, in the winds, in the water and on earth, a tale of courage and despair, and of everything else...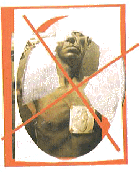 Their music, their songs still resonate equally in former and present Yugoslavian lands.

History - an overview of 1980s' New Wave and EKV's place in it.

Library - Comprehensive archive of EKV artwork, including album references, digitalized sounds, rare photographs, and the only EKV reading material available in the English language.
Sound Archive